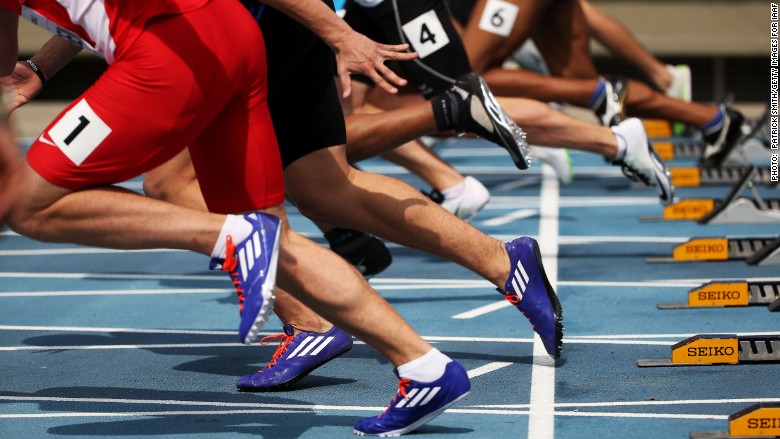 It's not just blood samples that come under scrutiny when sports doping scandals erupt.
Brands come under fire too.
The World Anti-Doping Agency accused Russia Monday of systematic doping by its track and field athletes, casting a shadow over the sport's world governing body and its partners.
The website of the International Association of Athletics Federations (IAAF) proudly displays the brands linked with world athletics. They quietly flash away next to the IAAF's response to the doping claims.
Adidas(ADDDF), Toyota(TM), Canon(CAJ), TDK(TTDKY), Seiko, Chinese oil and gas firm Sinopec and Russian bank VTB are all top sponsors or suppliers to the IAAF.
Adidas signed the IAAF's biggest ever sponsorship deal in 2008 and it runs through 2019.
In an emailed statement, Adidas said it was up to the IAAF to comment on the doping allegations.
The IAAF said it would consider sanctions against Russia, including possible suspension from the sport. It also said VTB had no influence on its doping policy.
"No person from VTB bank, or any other official IAAF commercial partner has any influence whatsoever over the IAAF's anti-doping policy," it said in a statement.
The IAAF declined to comment on the value of VTB's partnership. And its website contains no details on the sponsorship deals, the organization's budget, nor any kind of annual report on how it spends its money.
Emails to the IAAF were not returned.
The next IAAF World Indoor Championships will be in Portland in 2016, while London will host the next outdoors version of the event in 2017.
Qatar, Spain and Eugene, Oregon are shortlisted to host the 2019 outdoor games. The IAAF states a candidate city must be willing to spend at least $40 million.
Related: Credit Suisse gets dragged into FIFA corruption scandal
Related: FIFA's Sepp Blatter tells Coca-Cola: I 'will not resign'
CNNMoney (London)
November 9, 2015: 1:22 PM ET
Comments
comments