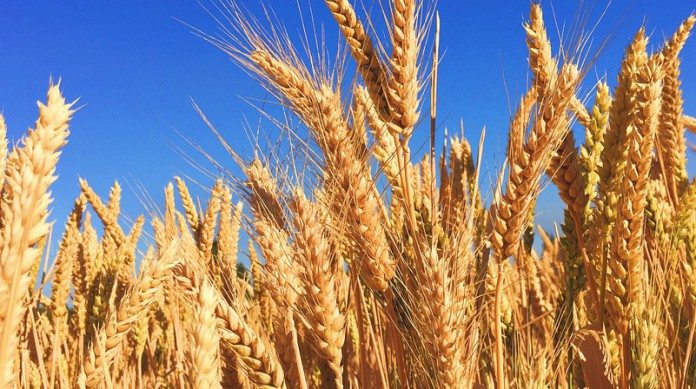 FOOD security is an increasingly interesting prospect for investors. According to Ian Harebottle, CEO of Kropz, farmers are expected to produce more food over the next 50 years than grown in the previous 10,000; which is to say, since time immemorial.
Population growth, diminishing arable land partly owing to climate change, and dietary changes where people eat more meat (which in turn requires more cattle feed production) are some of the main drivers of this industry.
Unfortunately, it doesn't currently appear as if Kropz is going to make a public debut in Johannesburg, even if it does eventually overcome some rather shrill environmental opposition to its Elandsfontein project near Langebaan Lagoon in the Western Cape.
In an interview in February, Harebottle told Miningmx the company was investigating private equity finance and debt to finance the mine. In any event, there's probably some reluctance for 70% shareholder Mike Nunn to release shares at the current time whilst uncertainty over Elandsfontein is a factor. The only way in for investors is through African Rainbow Capital which has a 20% stake, but that is very marginal access.
The good news is that last month Kore Potash took an inward secondary listing on the JSE.
Potash is also used in fertiliser production, but it's a different product to the phosphates Kropz wants to produce. Nonetheless, it 'feeds' into the same human need and is non-renewable, non-recyclable and – at the moment – there's no real prospect of fertilisers being engineered out which often happens when supply is controlled, as it is in potash, by a highly concentrated supplier group. As with water 30 years ago, fertilisers are somewhat under-appreciated for their strategic importance.
David Hathorn is currently doing the talking for Kore Potash despite being its non-executive chairman following the announcement that CEO, Sean Bennett, is to step down. That may seem a somewhat inauspicious way to start life in Johannesburg, but the fact is that Kore is fairly well established. It has been investigating a potash project in the Republic of Congo (RoC), known as Kola, since at least 2012 when it completed a pre-feasibility report, and it already has an established Sydney listing. In addition to the inward secondary in South Africa, the firm has taken a London AIM listing where it was re-domiciled a few years ago.
The listing in Johannesburg is to raise some capital as well as tap into the investor base which Hathorn knows well from his time with Mondi where he was its CEO for 17 years and, before that, Anglo American. In Kore Potash, however, there's a variation in that although an extractive commodity, potash is a bit different to the bulk products iron ore or coal.
"It's a very big market and it's growing," said Hathorn. "The growth rates are consistent and there's a consistent demand scenario." According to Hathorn, the market is calibrated to world population growth, growing at about 2% to 3% annually.
The supply side of the equation also points to some interesting potential in that it's highly concentrated. About 60% of the 65 million tonnes/year in production is held by three companies. Does it compare to other strategic commodities such as uranium or even oil? Not a bit of it, said Hathorn. Prices used to be monopolistically controlled, but it has liberalised in the last 10 years, he said.
A typical end user for potash is Brazil. Although an enormous country, its soils are poor in quality and need potash – made from potassium – to develop successful crops. "We have an advantage because in the RoC there is relatively good geographical access to Brazil," said Hathorn
Comments
comments