What's your favorite city and why?
New York has its claws in me. It has an energy I've never found in any other city. I remember visiting in 2004, just as we were starting Flocabulary out in San Francisco. I was standing in Washington Square Park, looking up 5th Avenue. It felt like I could see for a hundred miles, looking up through what seemed like a canyon between the buildings. And the bustle of people and creativity, mashed up with the history of the place, just sort of carried me away.
At that moment, I decided that we needed to move the business to New York if we were going to make it. We needed to ride that wave of energy. It makes you fight and it makes you hustle.
I've also had the privilege to see another side of New York through my work with Big Idea Week, particularly how much New Yorkers care about giving back. Like so many other cities, New York is suffering from growing income inequality and segregation, so it's inspiring and hopeful to see members of the business community carving out time to make an impact.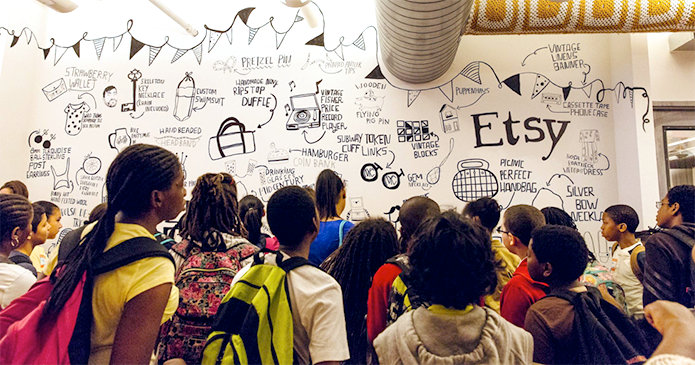 Students touring Etsy as a part of Big Idea Week
Comments
comments