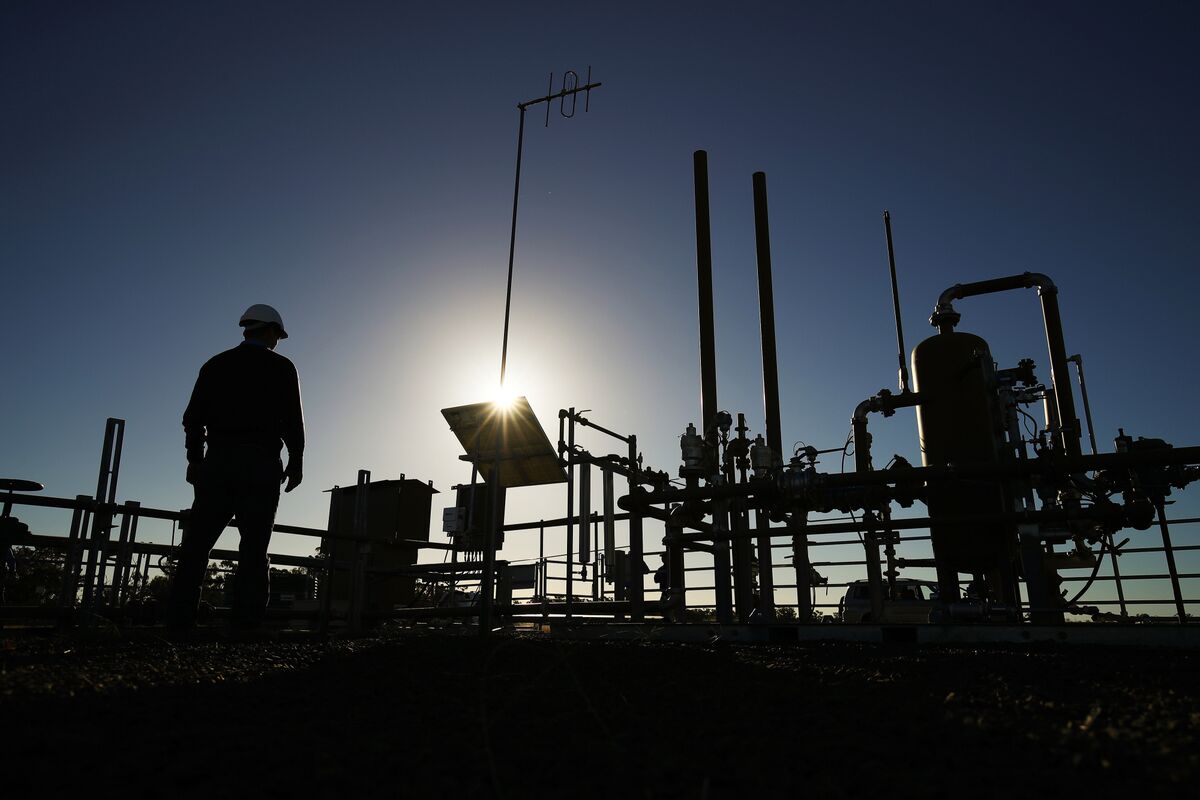 Harbour Energy Ltd. Chief Executive Officer Linda Cook said she would seek to expand Santos Ltd. in Asia and Africa after making a A$13.5 billion ($10.3 billion) offer for Australia's third-largest energy producer.
U.S.-based Harbour would look to grow Santos' gas assets in South Australia's Cooper Basin, the ConocoPhillips-operated Darwin LNG plant in the Northern Territory and in Papua New Guinea, Cook said in a phone interview Tuesday. The Adelaide-based company granted Harbour due diligence after receiving the indicative proposal worth A$6.50 per share, it said in a statement Tuesday. Santos shares jumped 21 percent to A$6.14 at 11:04 a.m. Sydney time.
"Our focus areas would be in Asia and Africa in particular," Cook said in a phone interview Tuesday when asked about Harbour's plans for Santos. "We are big believers in the liquefied natural gas story. Our focus for Santos going forward would be in natural gas and LNG in particular."
Santos already owns stakes in the Gladstone liquefied natural gas plant in Queensland, the Darwin LNG facility and a holding in ExxonMobil Corp.'s Papua New Guinea LNG project. Santos formed a committee to consider the approach and said it is in the interests of shareholders to engage further, according to the statement.
Harbour is a joint venture led by resources investment house EIG Global Partners. In November, Santos said it rejected Harbour's A$4.55-a-share non-binding proposal made last August due to an "inadequate" price and uncertain funding.
Harbour indicated the latest offer would be funded by $7.75 billion of debt to be underwritten by JPMorgan Chase & Co. and Morgan Stanley, with the balance in equity from Harbour, other EIG managed funds and Mercuria Global Energy. The indicative offer price includes cash equivalent to A$6.13 a share and a special dividend of 37 Australian cents, which is expected to be fully franked.
Santos was among the biggest casualties of the rout in crude oil prices, plunging from a 2014 peak of A$13.23 a share to a low of A$2.48 in 2016 as debt levels ballooned while it was building Gladstone. After facing pressure from major shareholders over its strained balance sheet, Santos has emerged a stronger energy producer after slashing its costs and receiving regular LNG revenues from its share of the GLNG plant.
Rothschild & Co., J.B. North & Co. and Deutsche Bank AG are acting as financial advisers to Santos and Herbert Smith Freehills is acting as legal adviser.
Comments
comments