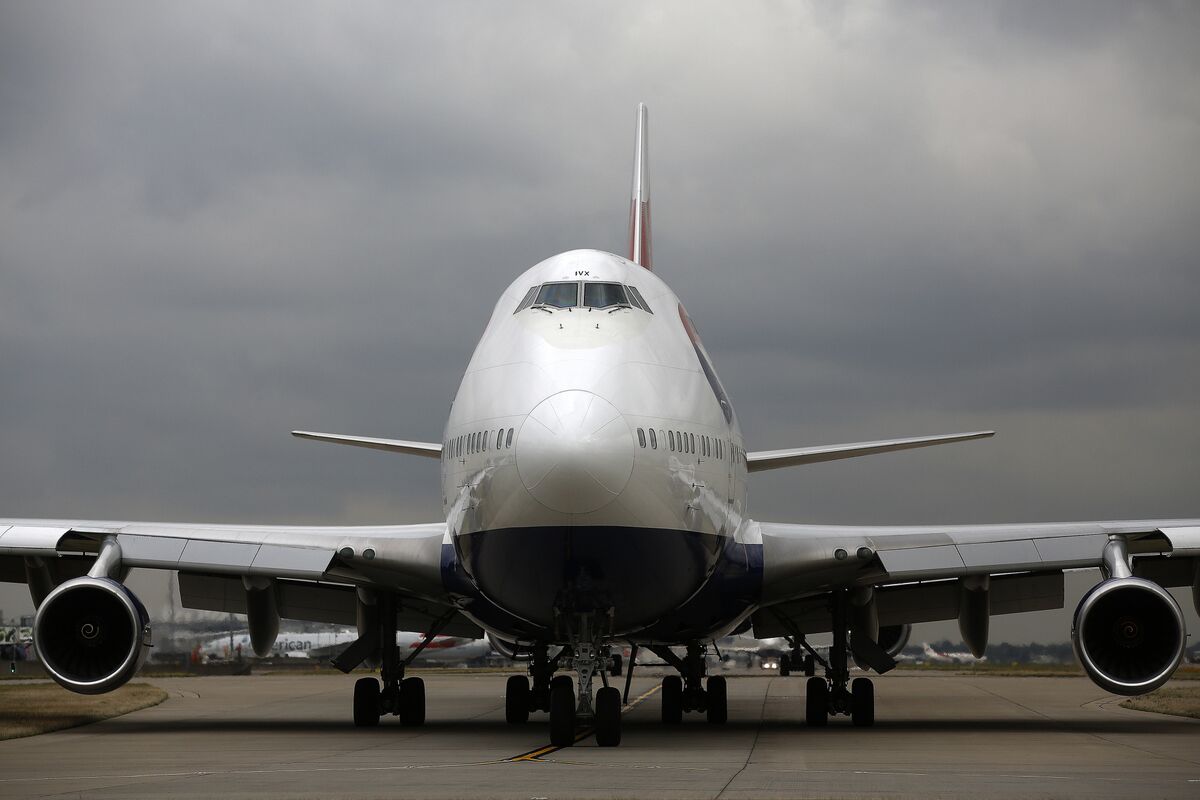 The company that provides the U.K.'s air-traffic control service is taking a 10 percent stake in Aireon LLC, a U.S. firm that's building a satellite-based tracking system and will offer commercial services to controllers starting next year.
Aireon plans to use a constellation of 66 Iridium Communications Inc. Next satellites in low Earth orbit to track aircraft. Iridium has 50 in orbit already, 47 of which are operational. Each carries equipment to offer aircraft position data to ground controllers. Iridium  plans to launch five additional  satellites on May 22 from California, completing its full network later this year.
Aireon said 70 percent of the world's airspace lacks satellite tracking or airline surveillance coverage, including most oceans and parts of Africa and Latin America. This leaves controllers at the mercy of pilot communication to keep tabs on aircraft crossing those zones. The company said its technology will allow for better-optimized flight paths, saving fuel and time while reducing separation between aircraft. This can mean more flights, especially in crowded areas such as the North Atlantic. 
Aircraft currently crossing that pond report their positions every few minutes as they fly set routes, keeping at least 40 miles apart. Aireon said its satellite-based system could allow for 15 miles of separation on oceanic routes, making room for more planes.
McLean, Virginia-based Aireon is majority owned by Nav Canada, the air-service provider for that nation, with smaller stakes held by Iridium and by air traffic services in Ireland, Italy and Denmark. NATS, as the U.K. service is known, is paying $69 million to join as a co-owner of the new service.
NATS is expected to be one of the first users of the Aireon system. The private air-traffic control company, formerly National Air Traffic Services, handled about 80 percent of trans-Atlantic traffic, or a record 500,000 flights, in 2017, according to Chief Executive Officer Martin Rolfe. He said traffic is expected to increase to almost 800,000 by 2030.
Most international flights already transmit their positions via technology known as ADS-B, which can be tracked from the ground, as well as by satellite. The U.S. Federal Aviation Administration has installed a ground-based tracking system for ADS-B and will begin tests of Aireon's system later this year, Aireon Chief Executive Officer Don Thoma said Wednesday at a news conference in Washington.
Last year, Aireon and Malaysia Airlines Bhd. reached an agreement to track that carrier's aircraft. In 2014, Malaysia Air lost a Boeing 777 with 239 people on a flight to China after its transmitter was shut off. The aircraft has yet to be located after exhaustive searches ranging across the Indian Ocean. A recent report by 60 Minutes Australia added some support to one theory about what happened.
Comments
comments