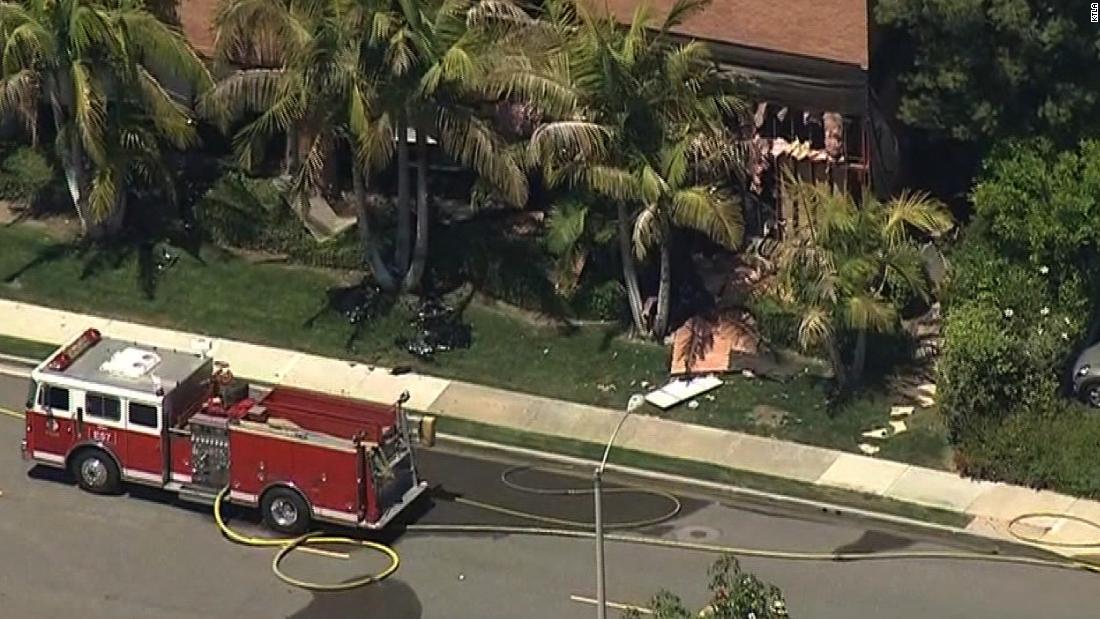 Three people were injured in the blast, said Capt. Tony Bommarito, a spokesman for the Orange County Fire Authority.
The explosion blew out walls and windows in the corner of a two-story office building, and hurled debris into the street and a parking lot next door, Bommarito said.
Authorities did not find any explosive devices in the area, and Bommarito said there didn't appear to be a gas leak.
FBI spokesman Mike Gifford said there was no initial indication of terrorism.
"We are still trying to determine if this explosion was accidental or intentional," said Carrie Braun, a spokeswoman for the Orange County Sheriff's Department.
Braun said two survivors had critical injuries "that were consistent with an explosion, but not necessarily consistent with a bomb."
Bommarito said the cause of the explosion was undetermined.
"It could be anything at this point, so we're not ruling anything out, we're not confirming anything," he said.
The Federal Bureau of Investigations and the Bureau of Alcohol, Tobacco, Firearms and Explosives said they were responding, according a spokesperson from each agency.
The federal agencies are assisting the Orange County Sheriff's Department with the investigation, Commander Dave Sawyer said.
Bommarito said firefighters responded to a call of an explosion shortly after 1 p.m. local time. About 10 engines and 70 firefighters were dispatched.
There is a daycare and preschool nearby, but Orange County Fire Authority Chief Brian Fennessy said no children were injured and all are accounted for.
Aliso Viejo is about 7 miles northeast of Laguna Beach.
Comments
comments